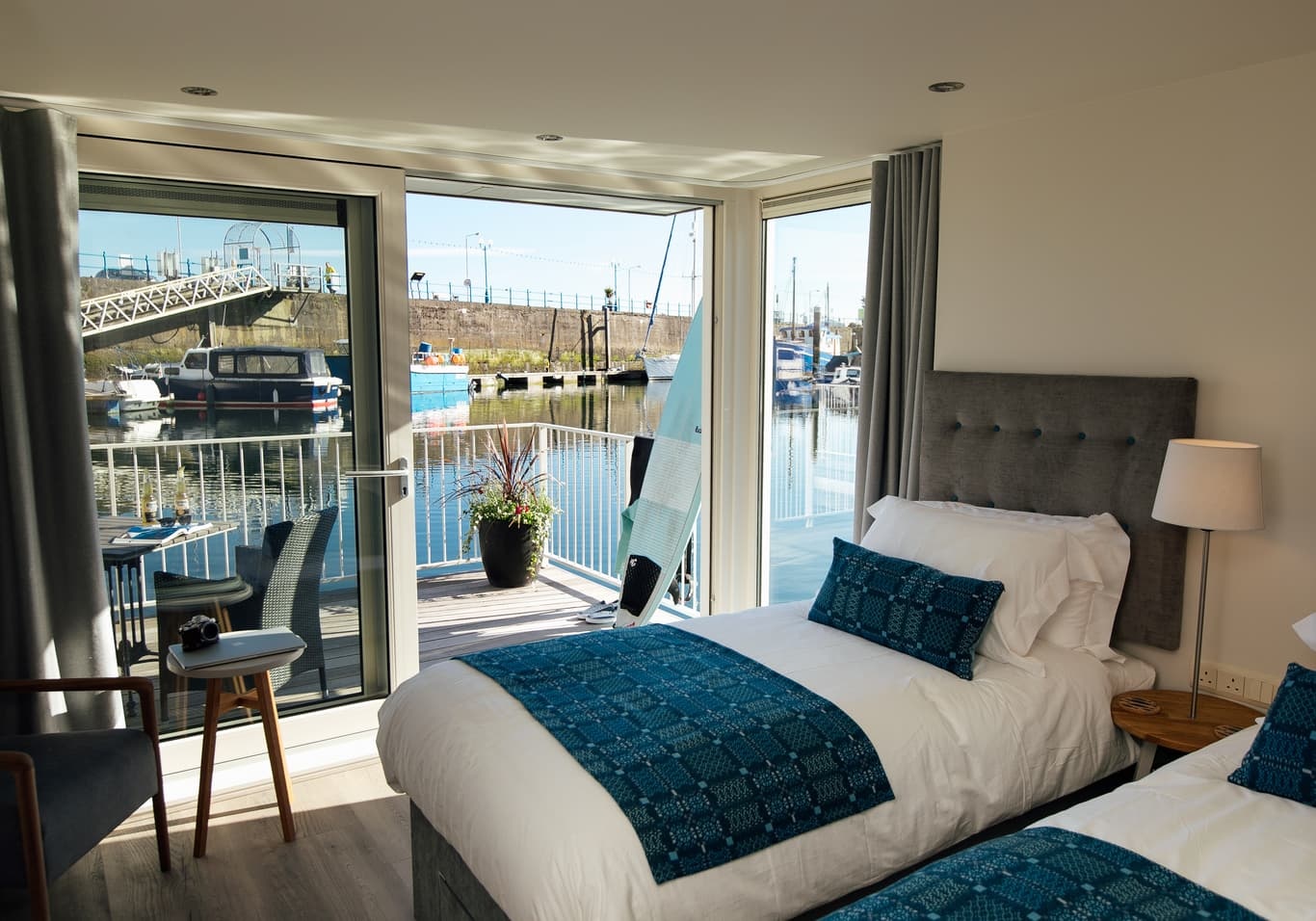 Sleeps 2, Dog Friendly
Sybil is our dog friendly twin cabin and is the perfect base from which to explore the great outdoors of Pembrokeshire, whether you're a keen walker or cyclist. With a spacious en suite shower room, there is plenty of room for drying your outdoor kit and storage for bikes is available on your private balcony.
Sybil was the name of the very first vessel to enter Milford Docks when it opened in 1888, heralding the beginning of the fishing industry here. Trawler owners from ports all around the British coast were quick to spot the advantages of fishing from Milford, with its proximity to good fishing grounds, sheltered anchorage and direct rail links to London and other centres where fish could be marketed. Soon the fishing industry here was booming, and the prosperity from it fuelled further developments in the town.
A famous Great Western Railway poster campaign in the 1920s promoted "Milford Haven – where fish comes from" and throughout the first half of the 20th Century, Milford residents boasted that each weekday was a pay-day, as fishermen spent their earnings in the town. The original covered fish market spanned from the location of Sybil today all the way across the quay to just opposite Milford Haven Museum, and legend has it that you could walk from one side of the docks to the other across the trawlers!
Today, Milford Haven is still Wales' largest fishing port, and home to the local in-shore fleet, as well as Spanish and Belgian trawlers. It's safe to say that our town was built on fish, and there are lots of fish dishes on the menus at Milford Waterfront for you to sample during your stay.
Sybil is finished with cushions and throws woven in Pembrokeshire at Melin Tregwynt. The design is Knot Garden in Lagoon and is symbolic of our wonderful waterway.