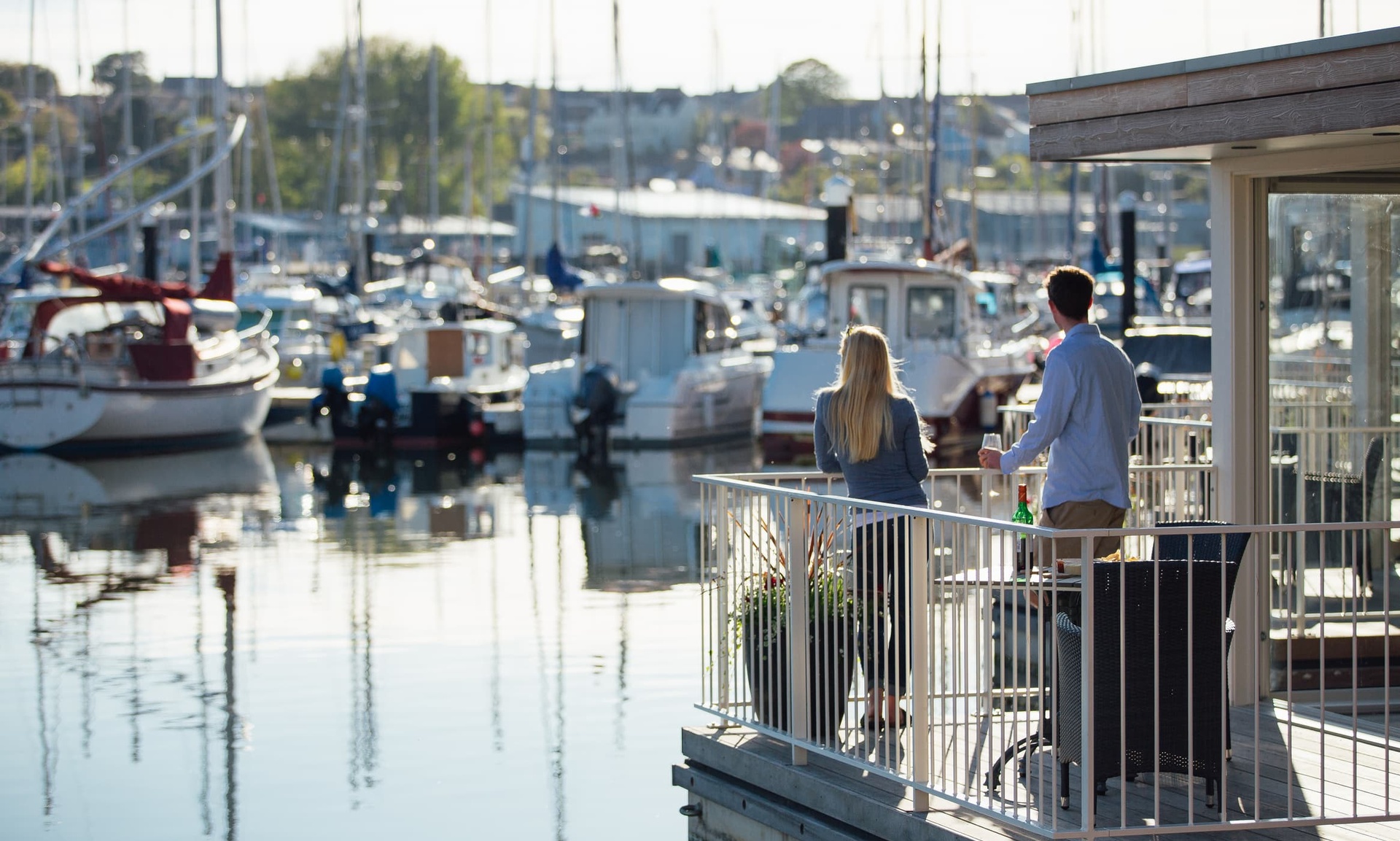 Tembek was the first ship to arrive at South Hook LNG's new gas terminal in 2009. The momentous occasion contributed to our energy kingdom's powerful story, as well as providing inspiration for the name of one of our Floatel Cabins.
With a decline in the fishing industry in the 1960s, the working men and women of our town traded in their nets to take up roles in the emerging new oil and power industries developing on our doorstep. In 1960, the Esso Company completed work on their new refinery, which was followed by similar developments by many other oil and power companies over a 10-year period. Later, in 2009, two new Liquified Natural Gas (LNG) terminals opened; South Hook LNG on the site of the former Esso Refinery, and Dragon LNG opened in Waterston, on the site of the former Gulf Refinery.
Today, the Port of Milford Haven is the UK's largest energy port, whilst increasingly developing as a hub for alternative and renewable energy technologies, which are vitally important for our future energy needs.
Our Tembek Floatel Cabin sleeps 2 in a comfy king size bed and comes with an en suite shower room, luxurious furnishings, private balcony and floor-to-ceiling windows so you can enjoy the best views of the water from your very own floating hotel room.
Centrally located in the heart of Pembrokeshire, the Floatel Cabins are close to the Pembrokeshire Coast Path (you can even join the path from Milford Waterfront!), the Preseli Mountains, award-winning beaches, castles, amusement parks and lots of outdoor activities including paddle boarding, surfing and coasteering, as well as walks to discover and a good selection of places to eat, shop and enjoy just off the pontoon at Milford Waterfront.
The famous bluestones of Pembrokeshire have inspired the finishing touches in Tembek. The cushions and throws that complete this cabin are woven in Pembrokeshire, at Melin Tregwynt. The Knot Garden fabric chosen for Tembek is 'Bluestone'.